The Wanderer created the Keel Award in 1994 and ever since has recognized a dedicated person from each of the three Tri-Town communities whose actions exemplify the spirit of community and volunteerism. Like the keel of the ship that keeps the vessel from sinking, the recipients of the annual Keel Award are recognized for their stalwart efforts in keeping the community on an "even keel."
The year 2020 has been one of complex challenges, any one of which would by itself have defined the year. It is with that in mind that this year's Keel Awards will recognize not only those who have kept their community on an even keel for many years, but also someone whose contribution so early in life is bound to impact his community for generations to come.
We are proud to present to you the 2020 Wanderer Keel Award winners – Marion's David Pierce, Mattapoisett's Michael Hugenin, and Rochester's Kelcey Robertson.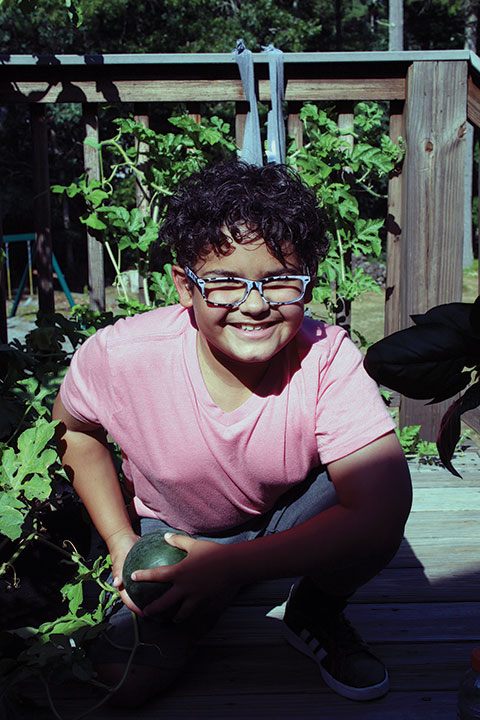 What Kelcey Robertson accomplished during this spring's Black Lives Matter protest marches may be duplicated in the future, but the 10-year-old's act of ingenuity and love will always be a pacesetter for those looking to make a difference in the Tri-Town communities.
The Rochester resident, who has a white mother and a black father, was looking for a way to contribute when it became apparent that he would not be able to attend the marches held in Mattapoisett and Rochester. Because Kelcey's mother, Rhonda Baptiste, has a compromised immune system and is vulnerable to the COVID-19 virus, joining the crowds for those events was decidedly unsafe. "I'm very fortunate in that I can work from home," said Rhonda, a director of human resources at LifeStream. "Kelcey wanted to do something and asked, 'Can we raise some money?'"
The family uses the deck behind their house as a platform for a garden, and it produced approximately 40 heads of lettuce that Kelcey sold to raise money. The idea to put the proceeds into books for the school libraries in the Tri-Town communities came from Kelcey's interest as an avid reader and also from Tritown Against Racism, the recently formed group addressing racial issues in the local area and particularly in the public schools.
"We reached out to Tritown Against Racism… they were doing a book drive for the diversity library," said Rhonda. "Tritown Against Racism had an Amazon wishlist, and we were able to go through the wish list."
With assistance from his mother, Kelcey picked out 57 books that Tritown Against Racism has waiting has for his signature. "Then Kelcey is going to get to present those books to the library at Rochester Memorial School," said Rhonda. "We put it out on Facebook. That day we raised $480 in two hours. People started contacting me saying they wanted to donate… We took in $700 that first day, took in that initial $700 and actually ordered – picked books that either resonated with us or picked out for people in our lives."
The rest of the money will go to Tritown Against Racism so the organization can buy books for the libraries in the other district schools.
After that, Rhonda recalls, more people said, "We want to give money."
Kelcey ended up raising just under $2,000 and even offered to help out the public library, which thought it best to remain focused on the schools first.
"As a mother of two children of color, I am excited at the opportunity for my children to have access to books with characters that represent them. Representation is important, and for a young person at the tender age of 10 to understand this need and take action to increase access to this type of literature is impressive," said Old Rochester Regional Joint School Committee member Frances Kearns.
For Kelcey, taking such an action is as normal as meeting his cousin to ride their go-carts at the school's parking lot. Having turned 10 in December, Kelcey is enjoying his summer and anticipating the fifth grade this September at Rochester Memorial School.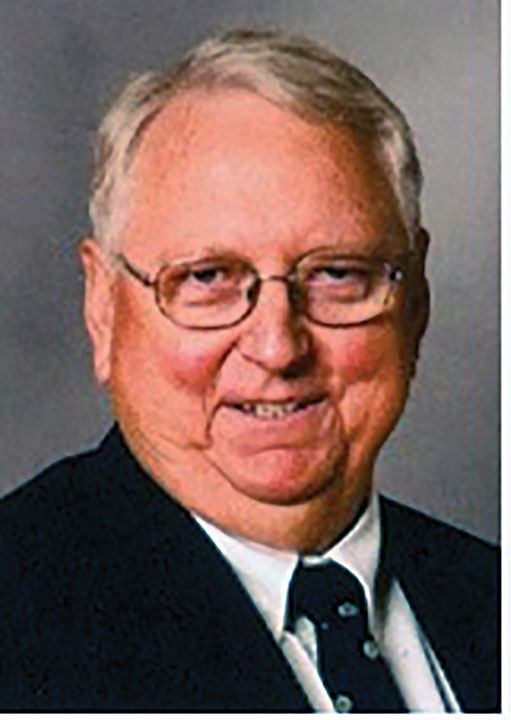 To start off a meeting last month, Marion Town Administrator Jay McGrail read a summary of David Pierce's accomplishments to the Board of Selectmen, who joined in congratulating the longtime, multi-board leader.
"He's the guy you put into a meeting and he brings it all together. We already miss him desperately," said Marion Board of Selectmen Chairperson Randy Parker in a follow-up call, noting that Pierce connected via Zoom last week to attend the Mattapoisett River Valley Water District's most-recent committee/commission meetings. "He never gets excited, and he's not there to be the chair. He just does his job."
So long as meetings are held by remote access, Pierce is happy to continue lending any expertise or advice sought by his former groups.
"I didn't want to interfere, and I wanted to make sure people step forward (into leadership positions)," said Pierce. "I'm perfectly happy to offer any help and comments, and I think the response has been very good. But if I can be of some help, that would be fine."
Pierce's long and storied career in Marion began in the fall of 1973 when he moved into the town and embarked on a 47-year teaching career at Tabor Academy. He started with Advanced Placement Mathematics and Physics, then was head of the Science Department from 1981-93, then Science Department chairman teaching AP, Honors and Modern Physics, Meteorology, and Astronomy.
He augmented that career with an incredibly wide range of community service including stints as chairman of the Energy Management Committee, the Water Committee, and the Mattapoisett River Valley Water District Commission. He was treasurer of the Mattapoisett River Valley Water Supply Protection Advisory Committee, president and membership chair in a 30-year stint with Marion's Natural History Museum board, vice president of the Sippican Historical Society, and held memberships on Marion's Board of Selectmen (2003-07), Planning Board, and the Housing Partnership and Music Hall committees.
For six years he helped the Council on Aging and the Sippican Historical Society host classic movies in the Music Hall. The movies were free and so was the popcorn, and musicians performed live before the movie. After the movies, Pierce took questions on the stage and discussed the featured films with viewers. "That was one of my favorite things, a lot of fun," he said.
In his final year at Tabor he did not teach but was named school historian, and in retirement is presently working on the definitive history of Tabor Academy from 1960 to the present. "I'm hoping to have it published in the spring," he said.
When Pierce's house sold prematurely, he had to move into an apartment in Marion for the academic year. finally leaving on June 1 for Randolph Center, Vermont, only a half-hour from the Norwich farm on which he grew up. "Lo and behold, the Zoom has come along," he said. "At least I can maintain contact and be of any help that I can be from afar."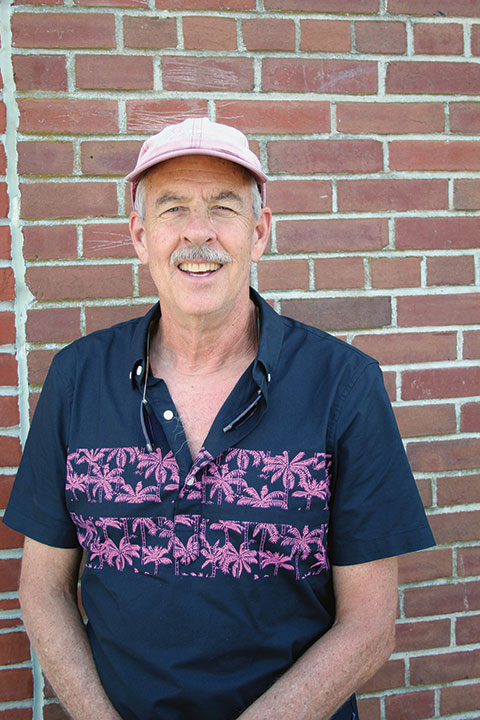 Michael Huguenin, 70, has been an environmental consultant since age 25, dealing with oil spills, hazardous waste-site remediation, and the like. When he and his wife opened an environmental consulting firm in 1984, the Cambridge residents began spending their summers in Mattapoisett.
Huguenin turned over the firm to a younger partner, and upon his 2010 retirement made Mattapoisett his permanent residence. His free time has belonged to the town and especially the Mattapoisett Land Trust ever since.
"I would like to see all the Land Trust members and volunteers receive the (Keel) award," was Huguenin's first remark upon hearing the news of his selection.
Nominated by multiple people, Huguenin has made impact of all sizes on a regular basis. As president of the Mattapoisett Land Trust since 2015 and a board member prior to, Huguenin has helped manage and preserve over 680 acres of land that birds, box turtles, and other wildlife seek out for their natural resources.
"Like the limitless amount of energy the ocean carries, Michael T. Huguenin harnesses that same energy to serve and protect local lands to benefit and enrich the quality of life for all," said Mattapoisett Land Trust Chair of Education and board member Ellen P. Flynn.
It is not uncommon for Huguenin to be found down on the ground weeding around the stumps at the Brownell Blueberry Preserve or helping engineers repair the coastal sea wall at the Munro property. Although not an elected official, Huguenin frequently attends Conservation Commission, Planning Board, Zoning Board of Appeals, and other public meetings at Mattapoisett Town Hall. During the COVID-19 outbreak at the end of the winter, Huguenin supported the Mattapoisett Land Trust Education Committee with an updated installation of the Seasonal Story Walk at the Dunseith Property so that families could safely walk the trail while reading a book.
"Mike communicates kindness and acceptance. It's easy to say yes when he asks you to help out on one of the many projects that the Land Trust is working on," said Mary Cabral, board member, and MLT Education Committee member, noting Huguenin's variety of skills. "Mike is extremely knowledgeable in all matters related to the environment and land conservation, from practice to policy. He has been instrumental in securing grants as well as 'chairing' fundraising activities. These monies have been used for the purchase of many Mattapoisett open spaces. It is on these lands that Mike enjoys working on stewardship with school-age volunteers and MLT members creating and maintaining trails."
A former scout himself, Huguenin has on occasion worked with Boy Scout Troop 53 and Cub Scout Pack 53, teaching, assisting and coordinate outdoor activities and service projects on Land Trust Properties. "The scouts value his leadership and kindness and his constant enthusiasm for working with the youth in our community," said Wendy Copps, board member and Mattapoisett Land Trust Education Committee member.