As funding for the arts is cut in schools across the state, The Marble Collection (TMC) strives to keep youth creativity alive. This non-profit organization publishes two issues of a teen magazine for the arts each year. As their vision statement says, TMC is "by and for teens."
Since its foundation in 2008, TMC has published ten issues, distributed nearly 7,000 complimentary copies, collaborated with 60 college service-learners, exhibited over 450 student works, and mentored 350 students through the publication process. Last year, TMC was awarded the Arts/Learning "Distinguished Community Arts Collaborative" award for creating a collective arts education program with schools throughout Massachusetts.
All this progress was accomplished in just five years. None of it would have been possible without Deanna Elliot, the founder and executive director of The Marble Collection.
Elliot grew up spending weekends and summers in the nearby town of Lakeville, Massachusetts, where her family owns a produce farm. She attended UMass Amherst and UMass Boston for communications, and then later received her master's degree in organizational leadership at Wheelock College, specializing in nonprofit management.
It was during her senior year at UMass Boston that Elliot's passion for publishing first arose. She worked as the advertising executive on the school's newspaper, but next door to the newspaper offices was the Journal of the Arts, a place full of color and life.
"I'm not a salesperson, so I wasn't entirely content in that position [as advertising executive]," Elliot recalled, "It seemed so exciting in the office next door."
Unfortunately, new budget cuts affected the Journal of the Arts, and the entire staff quit in protest. Elliot saw her chance.
"I had no experience in publishing whatsoever; I didn't know how to use design software," remembered Elliot, "and basically I just said 'If you give me the job, I'll teach myself all I need to know.'"
This headstrong, driven personality has been central to Elliot's career. As a college student determined to save the Journal of the Arts, she found editors, posted fliers asking for submissions, and built the paper back up. Elliot quit her position as the newspaper advertising executive and became the editor-in-chief of the Journal of the Arts, working roughly twenty hours per week.
"I really just fell in love with the publishing process," said Elliot, "It was really collaborative with the staff. I loved reading the creative works; I loved looking at the art work."
Then the day came when Elliot graduated from UMass Amherst, forcing her to leave her beloved position. "I would have stayed, had I could," she laughed.
The following summer, Elliot was working on her family's farm, picking yellow squash at 7:00 am in the morning, when the idea for The Marble Collection began to form.
"I just kept thinking, 'How can I do what I love to do?'" Elliot recalled.
The seed was planted, and it began to grow. This was during trying economic times – when the market crashed in 2008 – so Elliot was able to devote all of her time to The Marble Collection.
She sent a short survey to English department chairs at all the high schools in Massachusetts, trying to gauge if there would be interest in a high school magazine for the arts. Twenty-four schools responded positively.
"There's a year of planning and putting together a business plan, and trying to get a website up and running – all of which was very foreign to me. In retrospect, maybe I should have gone to school for business," Elliot laughed, "It was a lot of trial and error, but it was exciting and challenging."
Starting a nonprofit organization is not a simple task. Elliot's self-motivation again drove her career.
"I read a lot. I went to the library and took out books on forming a nonprofit. I took out books on design and publishing, and kind of just immersed myself in learning everything there was to know about starting a nonprofit that specialized in publishing," said Elliot.
One of the most daunting tasks was filing for 501c3 status. The impressive stack of paperwork would make The Marble Collection nonprofit and tax-exempt in the eyes of the IRS. "It took me a year to fill out. It was about 80-odd pages when it was all said and done," said Elliot.
But she wasn't left on her own; there were plenty of organizations willing to donate their time and services. Elliot said thankfully, "I was fortunate that there are a lot of resources at my disposal to help me get The Marble Collection off the ground."
Finally, in the spring of 2009, The Marble Collection released their first issue.
The first magazine featured only student literature; TMC didn't expand to include art, music, and video until 2010. TMC also expanded their website in 2010, allowing visitors to view content on the website, instead of just through a digital flipbook.
"We partner with about 180 schools across the state, so this allows the students to view the work of their peers," explained Elliot, "It's free; it's accessible; it's a way for the published students especially to kind of expand their network visibility, because anyone can go to the site and check out their work."
The work of the students is the main focus of TMC's page, and the site gets around 80,000 views per year. This is great recognition for students hoping to pursue artistic careers.
As of the fall of last year, TMC is doing even more to get students recognized. The magazine launched an e-Gallery where anyone can purchase works of art – drawings, paintings, photography, etc. – by students published in TMC.
"I think a lot of teens were excited about the idea of selling their work online, plus it familiarizes them with the process of being a professional artist," said Elliot.
The e-Gallery will also bring more revenue to TMC. With each sale, half the profit goes to the student artist, and half goes to TMC. Elliot admits it's been a slow start for sales – they've only sold a handful – but the program is still new. TMC is currently writing press releases for each artist featured, and students help spread the word through social media.
"I think there's a lot of potential," Elliot said positively. To view the e-Gallery, go to www.themarblecollection.org/egallery.
Art submissions are the most popular type of submission, so TMC should have some great additions to their e-Gallery in the coming years.
The magazine publishes twice per year, once in spring and once in winter. During each reading period, TMC receives 500 to 700 submissions. The majority of these are art works. Literature is the second most popular, followed by music and then video. With each issue, TMC's art jurors have to choose just 50 to 60 works to publish.
"We built a lot of connections with art departments and English departments, so those are our most popular genres," said Elliot, "I think in the next year or two we're going to really focus on connecting with multimedia teachers, because you know everyone has the capability to make videos with their iPhones, so we're surprised we're not seeing more submissions in those genres."
As TMC focuses on this growth, they also have to consider funding. "I think because we've seen so much growth in interest from the high school community, right now our biggest challenge is sustainability in terms of our finances and our human resources," said Elliot.
As a nonprofit, they are able to apply for grants through private, government, and corporate foundations, such as the Walmart Foundation and the Target Foundation. TMC also raises money by selling ads to higher education institutions and by selling subscriptions to libraries, schools, students, and families.
Printing and distribution of the magazine is one of TMC's larger costs. Although they usually just choose the printer with the lowest bid, most recently TMC has begun partnering with vocational high schools to do their printing.
"We really liked the idea of partnering with a high school, because then it was a learning experience for those students as well," said Elliot.
The graphic design department of Old Colony Regional Vocational Technical High School did the printing for both 2013 editions, but unfortunately their curriculum couldn't handle such a large project this year. TMC is now considering a technical school in Fall River for next issue's printing.
In the meantime, TMC would like to continue to grow, while also managing printing, administrative, and salary costs. Elliot, as the executive director, is the magazine's only full-time employee. There is a part time service-learning program manager, Melanie McCarthy, as well.
To grow, Elliot knows TMC needs more manpower and more financial resources.
"We have a great team of advisors, interns, and a board of directors who are putting their heads together, thinking about how we can fundraise and build up the infrastructure of The Marble Collection so it can be sustainable and we can help more teens express themselves," said Elliot, "Luckily we have a really unique, low-cost model where the organization is run by college student interns and service-learners."
TMC's Service-Learning Program is what keeps the magazine going. There is an Advisory Committee of nine adults and a Board of Directors with four adults managing TMC, but the college service-learners are the ones who work directly with the student artists.
"We have this awesome team of college students that helps manage the organization and deliver services to our high school artists and writers," said Elliot, "They assume leadership positions within the organization. They're really our frontline workers."
TMC hosts ten to twenty interns each semester through virtual communication. The interns can take a position as an accounting manager, communications manager, development manager, or editorial mentor. These college students are the ones who sell ad space in the magazine, manage the books, judge the submissions, and mentor students through the publication process.
"They're learning how to apply their classroom knowledge to a real world setting," said Elliot.
Caroline Praderio, a past TMC service-learner, said, "TMC has given me valuable knowledge of nonprofit organizations and how they operate. I've also been able to gain extensive editing experience, helping me hone a skill that will be important once I graduate and start a career in the literary world."
As the college interns gain their own experience, they're also helping high school students through the Student Mentoring Workshop. This workshop is through a series of online conversations, typically via email, where the students and their mentors discuss the student's work and their professional goals. The students learn how to promote their work by writing an artist's statement and press release. The hope is that young artists come out of this workshop with greater confidence in their work.
Sarah Walsh, a past student of Old Rochester Regional High School, once said, "The Marble Collection is a great way to praise our young writers so that American culture will continue to be preserved in literature. Being published has encouraged me to consider pursuing a path in writing."
Colby Yee, a student of Lexington High School, said, "My experience with TMC was amazing. To be published in a real magazine really solidified my faith in my photography and myself."
While TMC is making an impact on the students, some of the students are making an impact on TMC through participation in the Student Advisory Board.
"Because we're essentially volunteer and intern run, we can use all the input and the help we can get, so the Student Advisory Board has been instrumental in improving our programs and getting the word out there," said Elliot.
The Student Advisory Board is made up of eight students who have participated in TMC programs or have been published in TMC. They meet in an online chat room monthly or bimonthly in order to brainstorm ideas and provide input on how to improve the magazine, TMC outreach, and visibility.
"We're still young. We're about five years old, and since we're so grassroots, getting the word out there and raising the visibility of the organization is one of our main priorities," Elliot stated.
One of the ways the Student Advisory Board is helping to do this is through the creation of the Spark the Arts campaign. This campaign asks students across Massachusetts to be TMC's voice when it comes to spreading the word about the importance of the arts.
The students who take the online pledge to participate in Spark the Arts become known as "arts advocates." The next step is to share the TMC video on social media sites, so others can see the benefits of arts education. Arts advocates are also responsible for reaching out to local decision makers, such as the school principal or public librarian, and again share TMC's message.
"The purpose of the campaign is really to create a collective voice among teens to stand up and say 'the arts are important to us, and they're important to education,'" said Elliot.
TMC is also spreading the word about their art programs through their annual Magazine Release Party and Benefit. The release party is something the TMC community has wanted to do since day one, but funding and staffing didn't allow them to hold the first party until spring of 2013.
Just like last year, this year's Release Party will be free and open to the public. Although it is sponsored by the Walnut Hill School for the Arts, a $10 donation at the time of ticket registration is encouraged. The event will include student readings, musical performances, theatrical performances, fun raffle prizes, and an art exhibit with works for sale from the e-Gallery. Desserts and refreshments will also be served.
"It's just a way for us to celebrate the creativity of our published students," said Elliot.
This year's Magazine Release Party and Benefit – titled "Art in Bloom" – will be held on May 15 from 7:00 to 9:30 pm at The New Art Center in Newton, Massachusetts. Tickets are available online at https://marblecollection.eventbrite.com.
With all the success they've had so far, TMC continues to look towards the future.
"I think expanding regionally or even nationally is a long-term vision of mine," said Elliot.
Right now, TMC partners with five to ten different colleges to hire interns, but they're considering creating an exclusive partnership with one school. Elliot hopes TMC can create an office on the campus, giving their virtual programs some tangible aspects.
"I think having a home base, and an office where we can pair the online experience with an in-person experience, would enhance the experience for not only our high school students but our interns as well. And then, with that model in place, we can think about replicating it in other states," said Elliot, "It's a work in progress right now."
By Renae Reints
Deanna Elliot is the founder and executive director of The Marble Collection, a teen magazine for the arts. Here she is holding the winter 2014 edition, TMC's tenth publication. Photo by Renae Reints.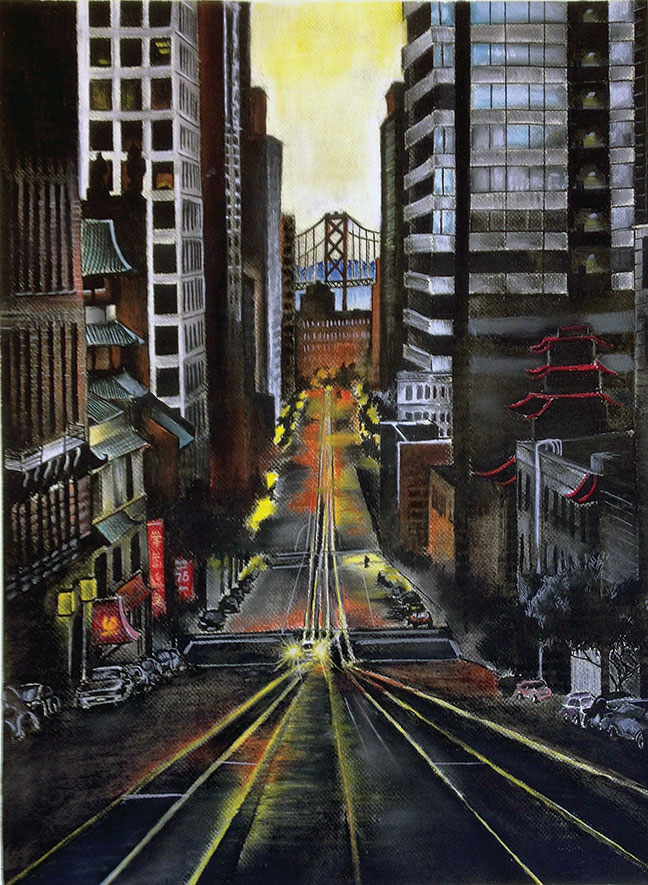 "The City by the Bay", drawing by Derek Xiao, Grade 12, Groton School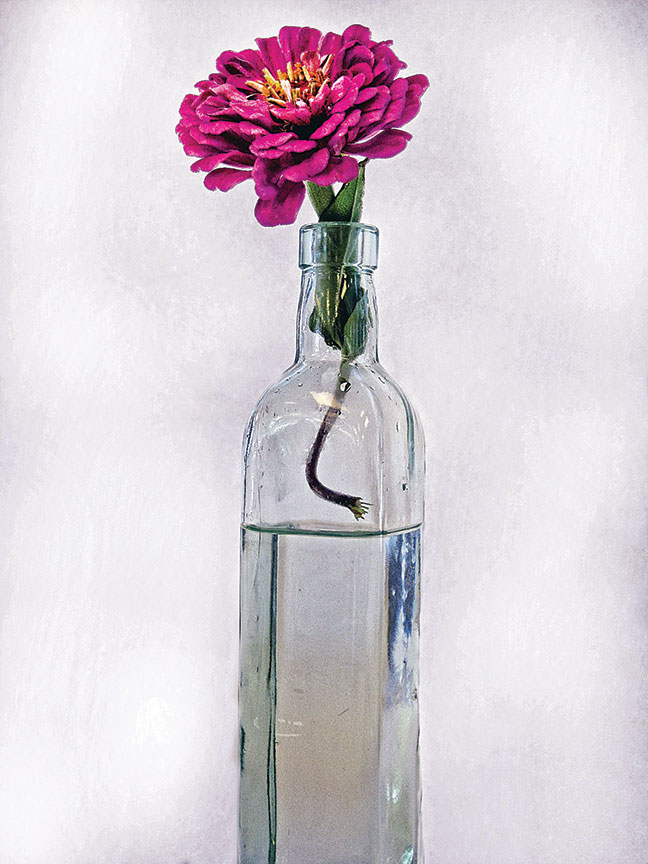 "Lonely", photography by Serina Khalifa, Grade 8, Marshall Simonds Middle School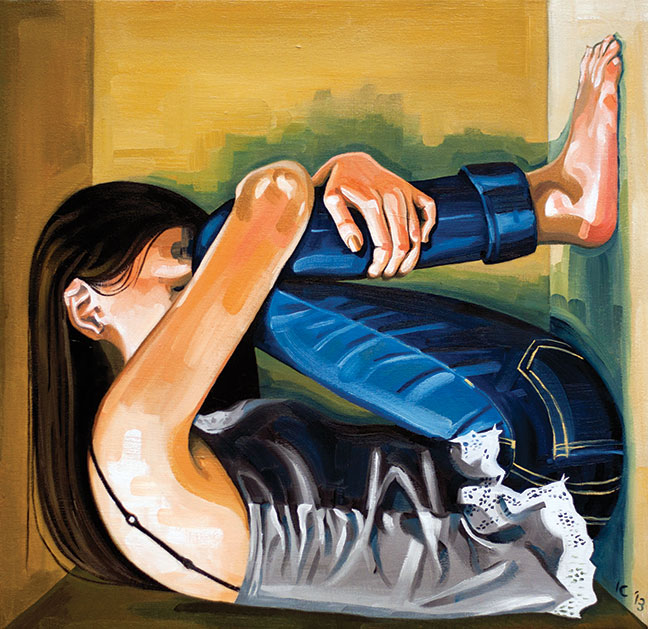 "Strength One", painting by Isabel Tze Chen Chun, Grade 12, Milton Academy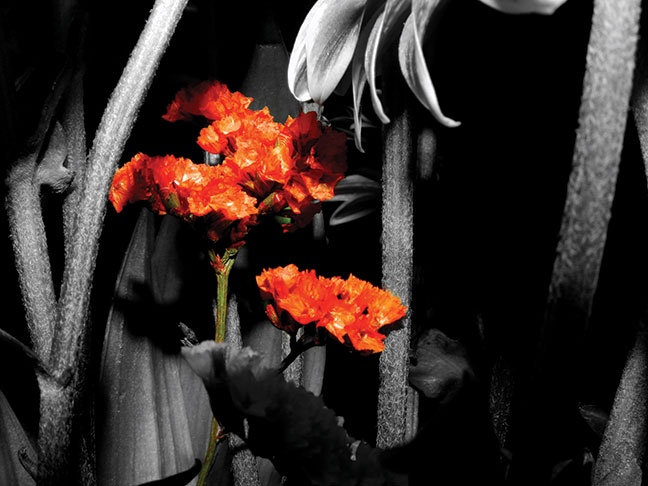 "Spotlight", photography by Renae Reints, Grade 12, Old Rochester Regional High School